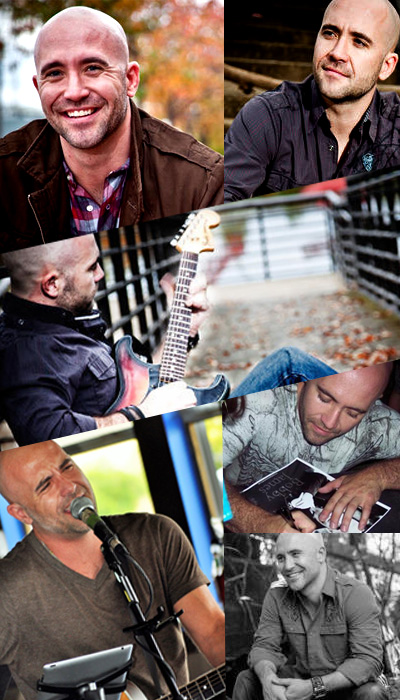 Originally out of Berea, Ky… Bobby James is a singer/songwriter artist that is based out of Nashville, Tennessee. He has been in Nashville for 8 years now and has definitely paid his time on the circuit to become one of the most seasoned musicians of his age.  Everyone that comes to any of his shows will let you know that he has a way of communicating to the crowd to make them feel a part of the whole experience.
 
Many will say that his vocal is comparable to that of the soul of Chris Robinson (of the Black Crowes) with the flavor of Travis Tritt accompanied with the raspy sound of Paul Rodgers (of Bad Company).  He also is a well- polished guitarist and enjoys playing
lead guitar while fronting his Nashville Band.  Along with that he also has grown up entertaining audiences with his acoustic performances.  Whether it be his full band or just him on a barstool with his acoustic… You will relate to what he sings and writes about.
 
Right now Bobby is concentrating all of his efforts and talents into promoting his third Indie Recorded 2 Volume album project "

HARD RAIN

", : The  Unplugged Sessions. It has been described as Bobby hitting on all cylinders about who he is as an artist. All songs are positively driven and upbeat, which is more along the lines of his shows. Though it is not lacking in somber tones as well.  With the well thought out lyrics of songs on his previous two albums ME, Myself, & I and Burn, he has introduced new material on this album as well, while doing everything with the same unplugged sound. This album touches on more aspect of Bobby James as an artist in the raw driven riffs of his guitar to the melodies that he sings his lyric in.  Again he is working tirelessly to make sure that this album reaches as many people as possible so they really get to know him as an artist through what he writes about.
 
Through his rigorous schedule over the last few years he has been dedicated to getting the sound of his debut album "ME, Myself, and I" along with his sophomore project "Burn" everywhere and continues to do so.  It has been described as a rock meets new country flavor of the current country sound in Nashville today.  From the ballads "Me Bein' Me" and "The Bottom" to the upbeat driven songs like "So Far Away From Us " and "I Break Everything I Touch," you can relate to every lyric he writes and sing along with every melody he sings.  Along with his originals he as a very broad multi-genre cover song list from songs ranging from Foo Fighters to Merle Haggard then onto current rock and country that is guaranteed to please any audience.
 
Bobby James is simply a musician that enjoys what he does and is very professional and experienced in his craft.  Playing from as far north as Wisconsin and Pennsylvania to as far south as Key West, Florida. He has been spreading his music to all markets for the last 8 years based out of Nashville and many years before that in Kentucky.  He has enjoyed the road to getting where he is at today and is looking forward to a long road of success in the future!