So this last week of my trip was a little different from the first week.........  I typically have the Sunday thru at least Tuesday or Wednesday off from playing during most weeks of my tours.  Even though they are days "off" from playing shows, these are the days where most of the work is done behind the scenes for me. My Sundays are usually filled with an opportunity to find a church on the road to attend and spending the remainder of the day just resting my voice (by watching football lol) as much as possible from the usual three to four days of gigs in the prior week. Monday and Tuesday I spent working on my blog and video blog (of course haha).  And finally Wednesday I spent sending out emails for most of the day to start off the first round of follow up for the week before of meeting venues and dropping off promo kits through Georgia.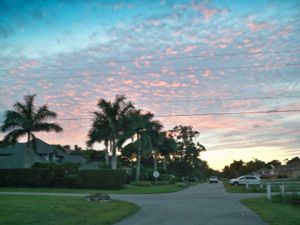 So this trip was actually put together mainly to just string together enough shows to make the trip worth while.  A few months back (August) I had a door close for me down in the Fort Myers area that actually was central for most of my routing throughout the area.  The tough part about severing business relationships really isn't about the money per say, but more about the scheduling and routing for tours that can be difficult to figure out logistically.  So since I had this whole year planned around the weeks that I was playing at that venue, it made a mess of my schedule for the rest of the year when I had to cancel those dates with them. Inconsistancy and dishonesty is hard to work with when your livelyhood depends on it.  I had no option but to end that chapter with that venue and start branching out to other venues more so that I was playing for at the time.  Saying that.... this trip was the last run of me having to piece together enough shows to make this trip work.  Which it did ;).  And I truely am thankful for the venues like The World Famous Cigar Bar in Florida Gulf Coast Town Center and The Dek Bar in Cape Coral for giving me more dates to play so I could keep in the area and continue to grow my fan base which is predominantly there.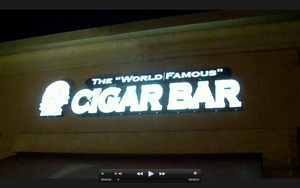 Yes this trip was great.... I actually had one show I had to cancel due to the venue canceling all most of their stuff for the month of December due to the holiday season.  But through that a good business relationship was started to work out multiple other dates with other venues in the area possibly for my upcoming tour in 2014 to promote the first of a two volume Acoustic Sessions Album Series.  And the first album (HARD RAIN) should be releasing in February along with a series of acoustic videos to help promote the album on my Youtube Channel (Youtube.com/musicbobbyjames). After that show being canceled I played the weekend at The Dek Bar in Cape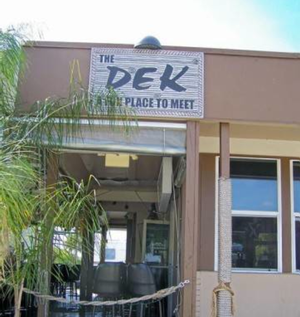 Coral, which is always a great time and I truely appreciate their unwavering support in my music!

Also this trip I have started this new blogging deal along with the Blog Videos on my Youtube Channel to just try another way of reaching out to my fans to let them know what's going on with me week to week.  It was a great response and I am excited to see so many people interested in what is going on with me on the road!  I am pretty sure this doesn't match up with the pretty scenic pictures that I try to flood on my Facebook, Twitter, and Instagram pages hahaha!  I only post the good stuff obviously lol. (Hence the reason for this blog to keep it real with ya ). 

Finally I made the long 13 hour trek home to see the family that I am so thankful for. I look forward to countless hours of playing video games with my nephews, picking and bantering back and forth at my sister and brother in law, enjoying many cups of coffee with my mom and dad talking about my trip, and of course being thankful to get to spend yet another Christmas with them.
 
So all in all....whether doors that open or doors that close, I just count it all as direction and I can't help but be thankful for it. Perspective is everything when you encounter situations like this.  And that creates the reaction that helps you to come out on the other side ready to meet the next one face to face. That's why Sundays not only tend to keep my trip focused in the right direction but Sunday ends up lasting throughout my week ;).  Thanks for taking the time to read!  Safe travels and Merry Christmas to you!