So after an amazing time with my family over Christmas I am now back at home here in Nashville picking up where I have left off from before I went out on this last road trip.  I must say that as we close out on 2013 I have been so abundantly blessed to make some breakthroughs in some new markets! Ok, saying that.....  now that I am home, most of my days are spent with booking the rest of my tour to promote new album HARD RAIN for 2014 or actually in the studio.......working on the album hahaha!  I am excited to say that the HARD RAIN project is moving along nicely!  Even though it will be released a little later than expected but I am really pumped about how it is turning out!  Now that we have a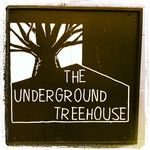 ll of the main vocals completed and foundation of acoustic guitar done, it is already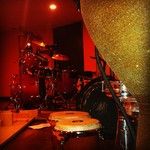 getting interesting as I approach each of the songs as a producer on this project along with my good friend, talent,  and co-producer Chris Folsom at the Und
erground Treehouse Studio.  
Like I said, I am really pleased with all of the vocals that I have layed down on all of the tracks and really feel like this project is going to be presenting a very true sense of myself as an artist....hick accent and all haha! Of which I am shamelessly proud of to say the least, than
k you very much ha!  Now we are onto laying down the base of what percussion will be on each song.  It is honestly endless what sounds tend to jump out at you as you listen down 
to the songs on this project! 
Even tho
ugh this is 
an 
"acoustic" project showing a whole other sid
e of the songs I have recorded previously, they really are speaking for themselves as far as letting us know what will instruments serve them best outside of my vocal and acoustic guitar.  It's just been an amazing process 
so far.  I can already tell it will be something that I am gonna be proud of and can't wait to pre
sent it to such a loyal fanbase who, in turn, will be pleasantly surprised I think!
Along with the acoustic versions of these previously rele
ased songs I will be introducing some new tunes that I am really excited about.  If you have been to one of my shows here recently, then you have already been introduced to them and I have truely loved the response to them!  In my next blog I will talk more about the inspirations for those songs and give you some backstory on how they came a
bout.  
Finally I want to remind you that I will be doing a long series of videos leading up to me releasing the album throughout the month of January.  So be on the lookout!  I will be needing as many supporters of what I do as possible to post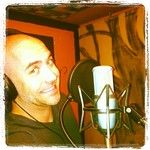 them on your facebook page and introduce all your friends to my music.  I am hoping t
o add a video of each 
song 
per week both leading up to the release of the HARD RAIN album and the weeks after it is released.  So your help will be greatly appreciated in getting these tunes out!  Oh!,  so be sure to subscribe to Bobby James Music Youtube Channel so you will be there when the videos are released each week!
Alrighty, Thanks for checking in with me and keeping up to date on what is going on in this Indie artist's life!  You have now been informed till next time and HAPPY NEW YEAR!!